As per the victim's complaint, on October 1, 2012, the accused Girish Parmar, a lecturer at Rajasthan Technical University, met her outside her house. He used profanity and said, 'I want a girl, I am going to open a bikini shop.'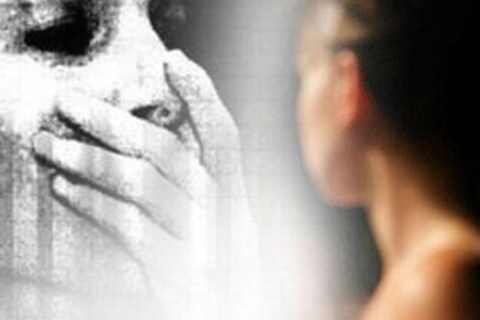 Jaipur 04 January: Kota-based Rajasthan Technical University is in discussion these days for a different reason. Assistant Professor Girish Parmar has been arrested by the police. A case has been registered against him for 'offering' a girl student to have a physical relationship in exchange for passing with good marks in the examination. However, now some more aggrieved women have come forward to file complaints against Parmar. A case has also been registered against accused Girish Parmar for misbehaving with a female lecturer working in Rajasthan Technical University.
The victim woman lecturer has lodged a complaint at Kota's Dadawadi police station. Thus, the number of offenses against the accused Parmar has increased to three. Two cases are registered in Dadawadi police station. A case has been registered at RK Puram police station. 'Aaj Tak' has given news about this.
Accused Girish Parmar is leveling new allegations everyday. Now another female lecturer has filed a police complaint against him for misbehaving. In the complaint, the victim has accused Parmar of obstructing the road, molesting her, forcibly holding her hand, talking obscenely, abusing and harassing her. Based on his complaint, the police have registered a case against Girish Parmar under various sections. Along with this, the victim woman has accused Parmar, former Dean of Faculty Affairs of the university, Professor Rajeev Gupta, Professor Rajesh Singhal and another female employee, of helping the accused Parmar in committing the crime. This has created a stir.
"I was depressed for many years because of the accused Girish Parmar. Now that a case has been registered against Parmar, I have gathered courage and have lodged a complaint about the harassment meted out to me at the Dadawadi police station." The investigation in the case of accused Girish Parmar is going on under the leadership of SIT Deputy Superintendent of Police Amar Singh.
The rape incident took place in October 2012
As per the victim's complaint, on October 1, 2012, the accused Girish Parmar, a lecturer at Rajasthan Technical University, met her outside her house. Parmar was drunk at that time. He used profanity and said, 'I want a girl, I am going to open a bikini shop.' Frightened by the behavior of accused Parmar, the victim tried to enter the house. Then Parmar held his hand. After this, the victim somehow freed herself and reached home. However, even after that Parmar was standing outside his house. So the victim said to Parmar, 'My daughter is crying, you go away from here.' Parmar said to him, 'You put the girl to sleep, we both will have fun, celebrate the honeymoon. You leave the quarter here, we will stay in the apartment. I will also pay his rent.
Promotion Stopped
The victim woman lecturer also told the police that 25 people have got promotions in our university. He said, 'My name was also in the promotion list, but the accused and his associates stopped my promotion. The promotion was going to happen again in 2015. But even then I was not allowed to be promoted.
The victim's husband was assaulted
The victim said, 'I told my husband about the heinous act of accused Parmar. After this my husband, his brother and a friend went to talk to Parmar. Parmar was intoxicated at this time. When my husband asked him about harassing me, Parmar thrashed and abused my husband. I went into depression after the incident with me and the fight with my husband Parmar. I was in depression for 10 years. During that time I was studying for my degree. However, due to depression, it took me 14 years to complete the degree.
Accused Parmar had the support of the management
The aggrieved female lecturer has also made serious allegations against the management of Rajasthan Technical University. He said, 'I had also complained against the accused Parmar to the Rajasthan Technical University management. But the management supported Parmar. In October 2012, I had come to the Dadawadi police station to lodge a complaint of molestation. But, on reaching there, Professor Rajeev Gupta and Rajesh Singhal were already present in the police station. Both of them made my family afraid of losing government jobs. After this also threatened not to register the case. That's why did not complain in the police station. Even after that the accused Girish Parmar was torturing me. In 2013 my house also changed. I was given a new house in the college quarters along with Professor Rajeev Gupta. Girish Parmar is for me
He used to threaten every day.
The victim also said that Parmar used to try to enter my house on various pretexts. He said, 'Sometimes he used to leave the water tank open, sometimes he used to try to enter our house by accusing us of leaving the tap open. One such day he came to my house. He also had an employee with him. He started saying that the water tank is open, it has to be fixed. But, at that time my mother was also in the house. That's why it didn't work.
Meanwhile, the Rajasthan Technical University in Kota has come under the spotlight as various cases have been registered against Parmar. In the investigation so far, it has been found that Parman was killed twice. The marriage is over. But both his wives have left him. Police is investigating further and there are likely to be more shocking revelations in this case.